All-In-One nappies are one of the easiest MCN options available: they include sewn-in absorbency so you just wash, dry and put it straight back on baby. No need to stuff or snap these simple nappies. The negative is that they can take a little longer to dry and you cannot reuse the cover with different inserts.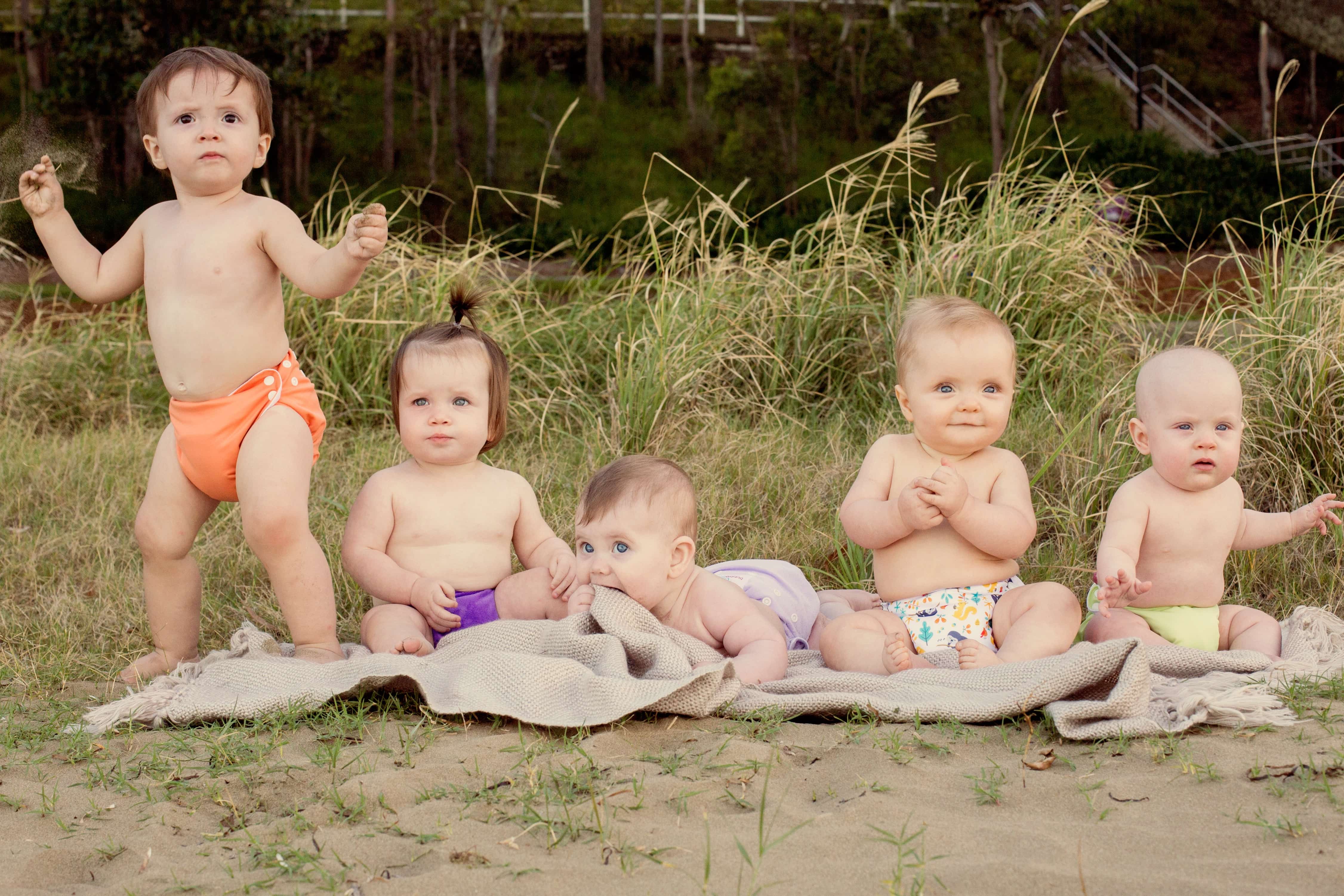 every little bum is different
hire or buy a trial pack
The easiest way to find the perfect nappies for YOUR baby is to try them!
Grab a mixed pack and test out the fit, washing and prep for each different brand or style so you know that you have the best option for your household.
Buy trial packs
Hire trial packs