Prefolds, Flats & Fitted Nappies
Prefolds are flat rectangular nappies, usually with sewn-in channels, that can be folded multiple different ways depending on your child's size, shape and absorbency requirements. Fitted nappies are shaped like a modern cloth nappy and are incredibly easy to boost. Flat nappies are the traditional nappy squares that are at the forefront of our minds before we discover MCNs! Prefolds, fitted and flat nappies require a separate waterproof cover over the top.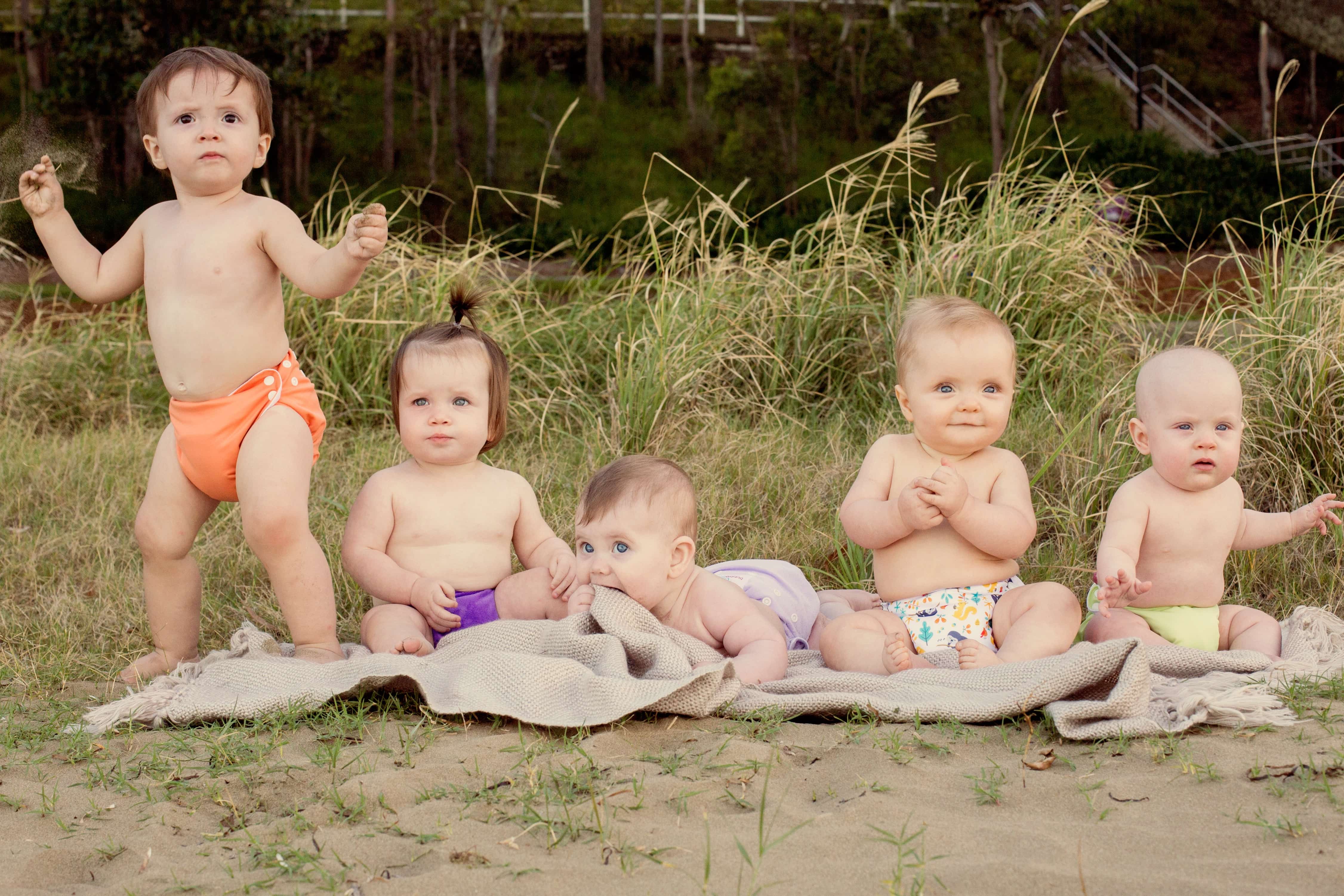 every little bum is different
hire or buy a trial pack
The easiest way to find the perfect nappies for YOUR baby is to try them!
Grab a mixed pack and test out the fit, washing and prep for each different brand or style so you know that you have the best option for your household.
Buy trial packs
Hire trial packs