Reusable swim nappies can save you hundreds of dollars and a lot of waste! If they get messy simply tip the solids into the toilet, rinse under the tap and then wash with the rest of your swimming washing and/or your cloth nappies. Cloth and Carry stock a range of one size fits most (OSFM) swimmers by Seedling Baby, Designer Bums, Baby Beehinds and Evia Nappies which can be used over and over again from 4kg through to toilet training. 
Team it with a matching wetbag for a coordinated set- this makes a great gift idea.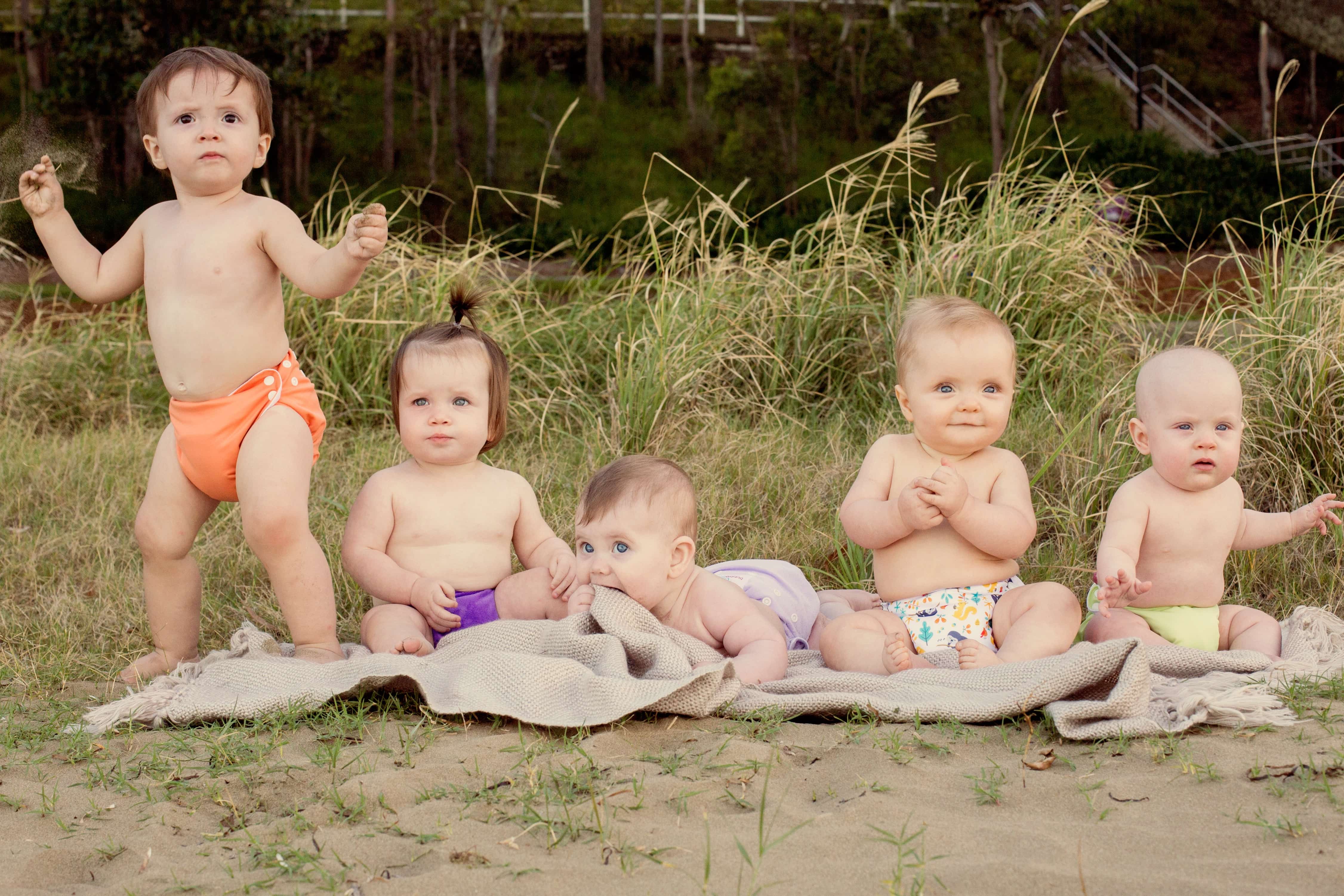 every little bum is different
hire or buy a trial pack
The easiest way to find the perfect nappies for YOUR baby is to try them!
Grab a mixed pack and test out the fit, washing and prep for each different brand or style so you know that you have the best option for your household.
Buy trial packs
Hire trial packs