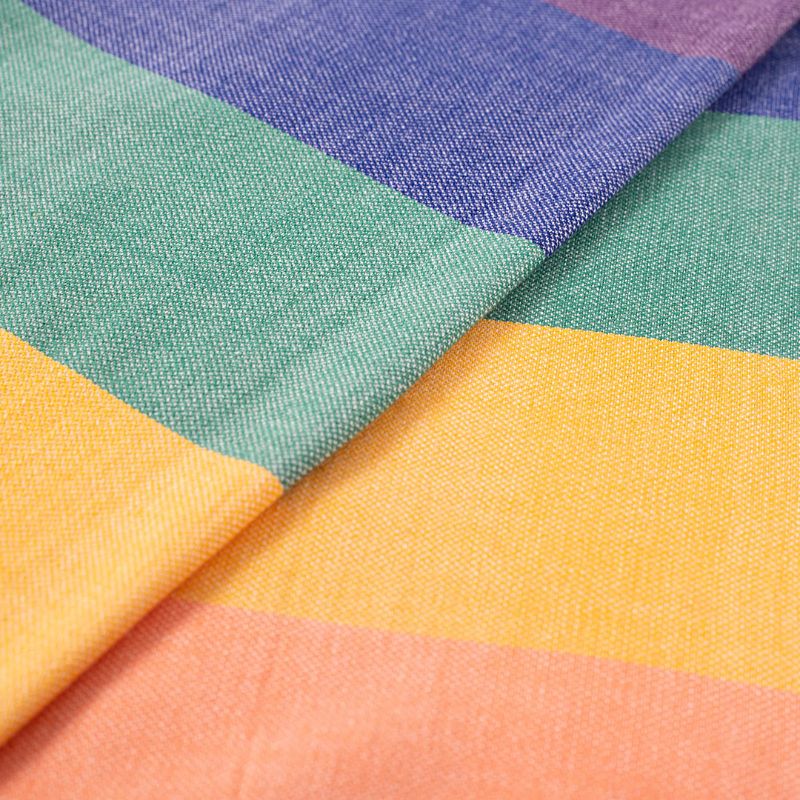 Girasol Woven Wrap - Pride Crema de Nube
---
Girasol's Pride Crema de Nube (cream) woven wrap is made from 100% pure cotton which is easy to care for and suitable from newborn to toddler. The broad horizontal rainbow stripes are perfect for learning to wrap your baby, and the cream weft gives a subtle pastel effect to soften the rainbow. 
This cross-twill weave wrap has a surface weight of 215g/m² and is instantly soft and breathable. 
There is hardly any other baby carrier as versatile as a baby wrap. Using different techniques to wrap you can use a baby sling with newborn babies (and also premature babies) as well as with toddlers. A wrap can almost always be perfectly adapted to the changing needs of both wrapper and wrappee.
This woven wrap is a little bit extra special, because 5% of profits from sales of the Pride range is donated directly to the German LGBTIQ social project The Rainbow Family Center.