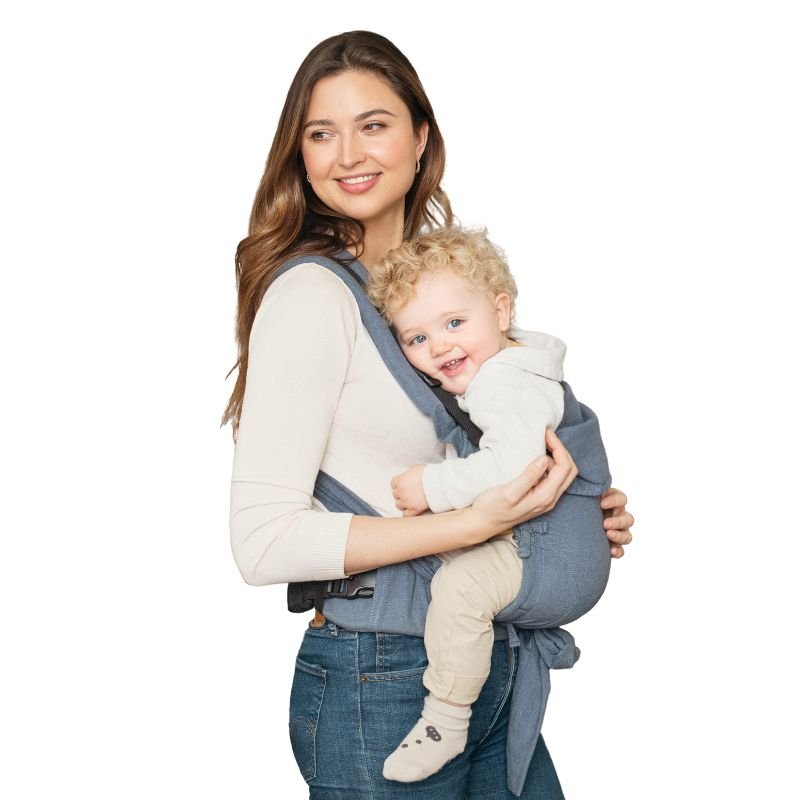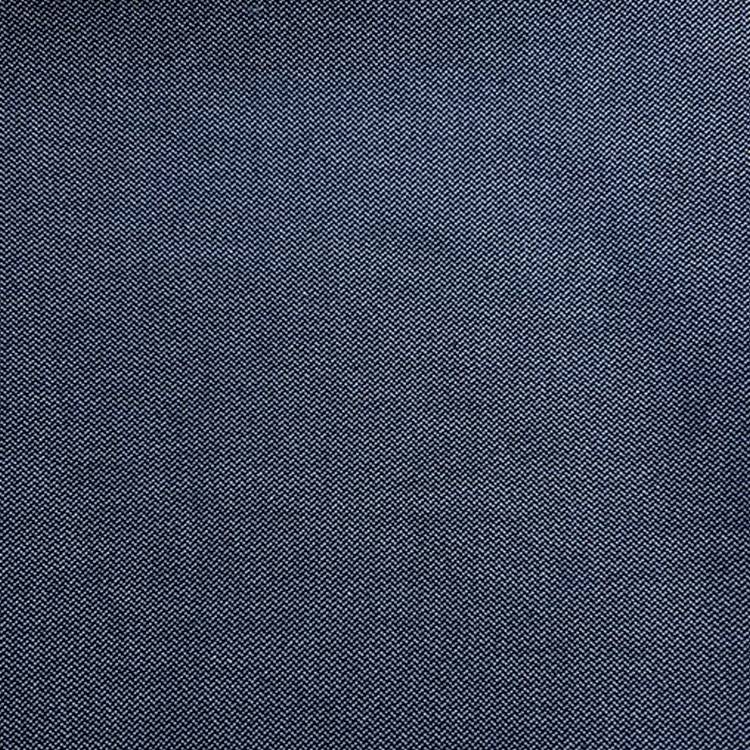 QuokkaBaby Half Buckle Mei Carrier - Denim Blue
---
Ergonomic, evolutive, easy - introducing the brand new half buckle Quokkababy Mei Carrier!
Ergonomic, evolutive, easy - the brand new half buckle Quokkababy Mei Carrier 
The Quokkababy Mei Carrier Denim Blue is the perfect hybrid baby carrier that combines the ease of a buckled baby carrier with the adaptability of a Meh Dai.
Made with soft, organic cotton woven fabric, Quokkababy Mei Carrier features a simple adjustment system, making it ideal for beginners and experienced babywearers alike. This evolutionary baby carrier grows with the baby from birth to 18 months and is easily adjustable for wearers of different body types, offering ultimate comfort for everyone involved. 
Quokkababy Mei Carrier is designed for ergonomic babywearing from 0 to 18 months, from 3.2 kg and is approved for a maximum weight of 15 kg.
Featuring a buckled waistband and padded shoulder straps for you and a fully adjustable back panel to support your baby at all stages in their early development, the Quokkababy Mei Carrier is super simple and great for use between different carers. The shoulder straps also feature perfect fit adjusters to allow for easy, comfortable breastfeeding whilst babywearing. 
The Quokkababy Mei Carrier is designed specifically for front (tummy to tummy) babywearing, and may be used for hip carrying older babies from approximately 6 months, or independently sitting. This carrier is not designed for forward facing or back carrying. 
DETAILS 
Suitable from birth, minimum 3.2kg (7lb) 
Max. 15 kg (33 lbs)
Half-Buckle Carrier

Certified "hip healthy" baby carrier by the 

International Hip Dysplasia Institute
Fabric: 

100% certified organic cotton (OEKO-TEX)

Jacquard weave, wrap conversion baby carrier

Padding material: 

Wadding (100% polyester)

Duraflex buckles

Care instructions: Do not tumble dry

 

Dry flat

 

Delicates 30°

Clothing size caregiver: 

Body sizes XXS to XXL

Includes a pram-friendly storage bag 
Colour: Multiple colours available; see all options here
Advantages of Quokkababy Mei Carrier
Maximum Ergonomics from Day One
Adaptability: The adaptable back panel reduces on all 4 sides to fit the baby's exact size as they grow.
Padded Neck Support: It has extra padding in the baby's neck area, allowing for proper support of the delicate head and neck of the newborn, and can be adjusted to offer additional support for the sleeping infant or young toddler.
Ergonomic Position: The Quokkababy Mei Carrier design promotes the ergonomic position in the baby's hips, contributing to preventing dysplasia and ensuring healthy development. It has the "Hip Dysplasia" quality seal awarded by the International Hip Dysplasia Institute.
Easy "1-Click" Adjustment
Simple and Quick Adjustment: The Quokkababy Mei Carrier is one of the simplest and fastest baby carriers to fit, with a supportive buckled waistband and easily adjustable tied shoulder straps.
Short and Padded Straps: The padded straps ensure a balanced weight distribution. They are shorter than traditional Meh Dai straps, making them manageable and not dragging, which facilitates their use and mobility.
Breastfeeding whilst babywearing
Facilitates Breastfeeding: The design, featuring perfect fit adjusters on the shoulder straps, allows for strap adjustment to provide space for breastfeeding, promoting more intimate and comfortable contact. This also allows the baby the space they need not to feel overwhelmed, especially as they get older and more alert. 
BABY:
Weight: 3.2kg-15kg
Age: 0-18 months
Height: 52cm - 80cm
CARRIER:
Waistband length: 60cm to 135cm
Straps length: 160cm
Panel width: 15cm to 37cm
Panel height: 22cm to 41cm
Adut sizing: XXS to XXL
Hand wash, or gentle machine wash at 30 degrees. Please use mild liquid detergent (or pre-dissolved powder).
Line dry in the shade.
Do not tumble dry.
Do not use bleach or whitening products.
Not suitable for dry cleaning.
Not suitable for ironing.
Failure to follow proper care instructions may result in discolouration, or damage to your product.
Organic Cotton Jacquard
100% Organic Cotton with OEKOTEX certification: The Carrier range is made from Jacquard or Twill organic cotton fabric, free of pesticides and chemicals.
Adaptability and breathability: The woven fabric provides optimal support and adapts to the baby. In addition to its softness, organic cotton woven fabric allows for excellent breathability.
This is especially beneficial in warm climates as it helps regulate the baby's body temperature, preventing the buildup of heat and moisture in the baby carrier.